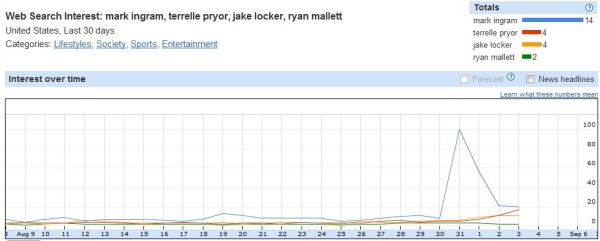 This is a little experiment we are going to run this year to see how well search behavior can predict actual outcomes. We are using Google's Insights for Search tool to watch how people search for the Heisman candidates.
At this point you can see that Mark Ingram would be the front-runner, but Terrelle Pryor has quite a bit of momentum.
If we wanted to take it a bit deeper we could see which major media markets were searching, since that is where voters are more likely located. We will dive into that later in the season as the race for the Heisman tightens up.
Be sure to subscribe to our blog to get weekly updates on monitoring the Heisman race through Google.